A representative website does not have to cost a fortune.
Together with you, we look at your needs and we gladly present you with a suitable solution that fits seamlessly. With the possibility of (partial) editorial maintenance, we can also keep your website up-to-date. However, if you want to adjust your content yourself from time to time, that is easy to do without any knowledge of programming.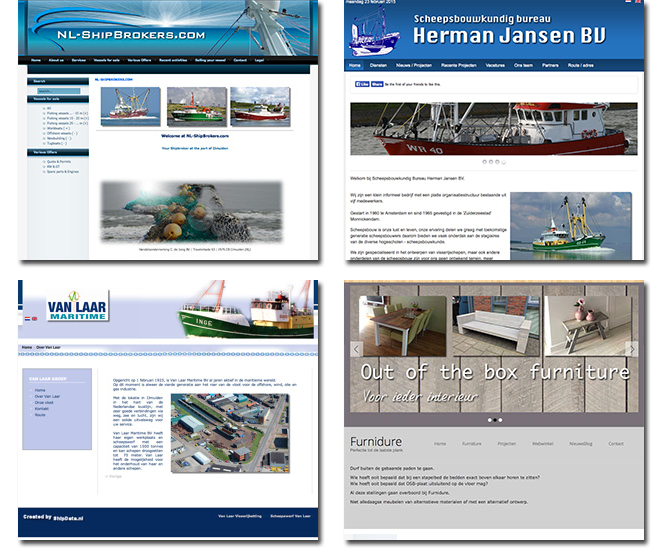 The same language.
ShipData.nl originated from professional fishing and speaks the same language as your company. We are therefore able to translate your thoughts and wishes into a representative end product like no other.
Hosting.
ShipData.nl has its own professional server which is placed in the server park of KPN internet services. In practice, this means that it is permanently maintained by KPN's technicians. This way you can always count on a professionally maintained web environment with a minimum of downtime.